Coeur d'Alene Lake is a popular recreational destination, an economic catalyst for North Idaho and Eastern Washington, and the heart of the local community. The lake is part of the aboriginal homeland of the Coeur d'Alene Tribe, and their Reservation is located around its southern half.
Development throughout the Coeur d'Alene Basin has been dramatic in recent years and it now features multiple resorts, an ever-increasing number of homes, and an influx of new residents.
The area is also home to historical mining activity and millions of tons of metals sediments (e.g., zinc, lead, and cadmium) are present on the lake bottom. Other land use activities such as logging, farming, and construction, contribute sediments and nutrients (phosphorus and nitrogen) into the lake, often due to run off events.
Water quality in the lake has generally improved since the mid-1970s. Upstream mining activities tapered off, environmental cleanup got underway, and environmental regulations were implemented throughout the basin. Today, however, water quality monitoring is showing an increase in phosphorus levels in the lake.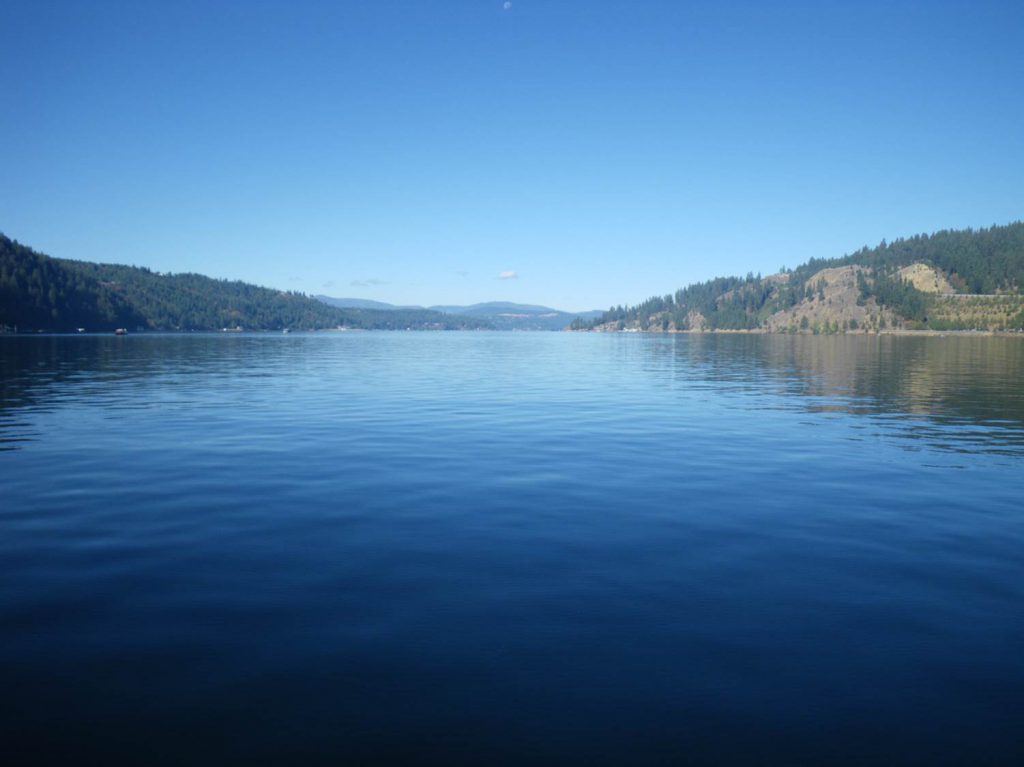 The challenge is to ensure that land use activity is managed in ways that will protect the lake's water quality.
2009 Lake Management Plan
In an effort to address the many issues facing Coeur d'Alene Lake, the Coeur d'Alene Tribe (Tribe) and DEQ collaboratively developed the 2009 Lake Management Plan (LMP). The goal is to protect and improve lake water quality by limiting basin-wide nutrient inputs that impair lake water quality conditions, which in turn influence the solubility of mining-related metals contamination contained in lake sediments.
The 2009 LMP encompasses the entire Coeur d'Alene Lake Basin and addresses key influences on water quality. The scope is intended to follow natural boundaries, maximize available resources to benefit water quality, and promote integrated solutions that address nutrient and sediment loading activities around the lake, in upland areas, and along tributary streams and rivers.
In the summer of 2018, the Coeur d'Alene Tribe determined the LMP inadequate to protect water quality. The State of Idaho has been in discussions with the Coeur d'Alene Tribe and the US Environmental Protection Agency (EPA) Region 10 to determine what additional mechanisms and actions are needed to manage hazardous wastes in the lake bed sediments.
In 2019, Governor Brad Little called for a third-party review of lake management activities to evaluate progress and guide future efforts. The National Academy of Sciences will begin this review in 2020.